Term dates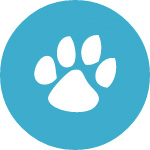 The nursery follows the Oxfordshire school term dates.  If you require childcare during the holidays then this will be provided by our full time nursery staff.
Please click on the link below for our term dates calendar.
Or contact us for a copy of our calendar.
Academic Year 2019/20
The first day of term for the academic year 2019/20 is Wednesday 4th September 2019 (Autumn term)
The first day of term for the Spring term is Tuesday 7th January 2020
The first day of the Summer term is Monday 20th April 2020
Please check the calendar below for dates which the nursery will be closed. This will also be available in paper form in a tray as you come through the door to reception, please feel free to take one.
(Content updated 28/10/2019)