Nursery Policies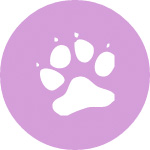 As you would expect we have lots and lots of Policies and Procedures which are continually reviewed and updated, in fact far too many to list here! If there is anything in particular that you would like to know the nursery's policy on please feel free to ask and we would be happy to email you a copy.  If you would like to read either of the two most important nursery policies please click on the links below.
We do have a few Key Policies to note:
Our Nursery Rules with regard to

sickness & diarrhoea

ask that children are kept off for 48 hours from the last bout of sickness or loose bowel movement.
High temperature, rash or

spots coupled with a fever or severe coughs & colds

, children should be kept off for 24 hours.
Antibiotics, children must be kept off for 24 hours from the first dose of medication.
We have a Healthy Eating Policy and we are a 'Nut Free Zone'.
We cannot re-heat

Chicken or Rice

, this is an environmental health directive.
(Updated the 2nd March 2020)