Our Team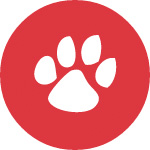 The Cottage Nursery is jointly managed by Trudi Krzywiec and Clare Olden. The rest of the team comprises of a Senior Room Supervisor and a further 3 Room Supervisors with 9 full and part time staff, a full time (term time only) Cook and an administrator. The nursery finances are managed by an outsourced Accountant/Bookkeeper. The majority of our nursery nurses are qualified to NVQ3/NNEB or above in childcare or are either NVQ2 or training, the nursery supports the Governments Apprenticeship scheme and hopes to take on another apprentice again in this coming academic year. Click on this link to see who works in which room: Organisational plan August 2020
Our support for NVQ training is exceptional and this is augmented with continuous training of staff in other areas such a First Aid and Food Hygiene. We also send our qualified staff for regular updates on new training initiatives.Training undertaken by either all the staff or small groups since January 2017 includes C&L, Maths, Manual Handling, Moderation training (plotting children's progress), working with 2 yr olds, Safeguarding and PREVENT training.  Training is done outside of working hours so there is no impact on the availability of childcare for parents.
All our staff have current DBS checks which are renewed every three years, staff are required to confirm their continued suitability at the beginning of each term.
We believe that the relationships built between the children and staff are critical and so our staff are selected not only for their qualifications but also for their ability to relate to and care for children. All staff members are encouraged to take ownership of their areas and are involved in the organisation of their rooms, planning activities, creating displays and so much more.
Our Keyperson system gives each member of staff working in the rooms a group of keychildren.  They are expected to work closely with their keychildren to help them to develop and will become the child's 'special person' at nursery.  This gives the parents as well as the child a specific point of contact and someone to talk to about any issues or concerns. We have a 'buddy' system in place just in case your child's keyperson isn't available.
(Content updated 27th February 2018)