Extra Curricular Activities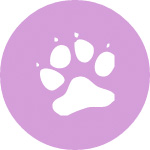 The Cottage Nursery ideology is that every child should have the opportunity to 'Learn through Play', we are very aware that many parents work full time and so may not have the time to take their children to all the extra little clubs which are around.  So we decided to try to bring some of the clubs to the nursery!
We run football sessions each Thursday morning for children aged 18 months plus as an extra curricular activity. Coach James from Wantage based Serious 4 Sport runs the sessions which teach team work, balance and coordination as well as football skills. Sessions are booked and paid for termly and are open to all children in the Lions, Panthers and Tigers rooms whether Thursday is your usual day or not.
Anyone coming to The Cottage Nursery who is involved in an extra curricular activity must have a current DBS check.